Grammarly is an online grammar checking, spell checking, and plagiarism detection platform for the English language developed by Grammarly, Inc. The software was first released in July 2009. This application has proofreading resources which check against more than 250 grammar rules (that's a lot).
Here in this article, I'll explain the features of Grammarly extension which are as follows: –
Uses of Grammarly extension
Comparison of free  and premium and business service
Availability (Grammarly extension, application, adding plugins and much more.)
How to install it?
Pros and Cons of
---
Grammarly extension Uses 
Grammarly is basically used for correcting the errors, still confused? Let me elaborate on it to you. When you post a comment, write an article there are lots of grammatical errors that you make by mistakenly.
Grammarly extension corrects all spelling mistakes, wrong pronunciation, potential grammar, poor word choice, etc.
Sometimes when you write an email to your colleague or post a comment on social media with grammatical errors it feels like little embarrassment.
Now I know, no one makes spelling mistakes, or, wrong pronunciation on purpose, it just happens due to lack of proper knowledge in sentence formation or in grammar.
This is where Grammarly extension helps you, it just doesn't solve errors but helps you to learn how to choose appropriate words for sentence formation. Solves your wrong pronunciation in a sentence. Removes your grammatical errors from etc. The best part of this extension is while fixing your mistakes it eventually helps you to improve your English.
---
Comparison of free and premium and business service of Grammarly extension

Let's check below the free services.
Grammar, spelling, and punctuation errors: Eliminates grammatical errors and corrects them.
Wordiness: Removes unnecessary words from a sentence that are not suitable in any form.
Artificial intelligence-enabled for writing correction and improvement: While writing a sentence the A.I analyses the statement and tries to make it even better.
Access from mobile and desktop devices: You can access Grammarly from your mobile or any desktop.
Note (Internet connection is needed for this.)
Microsoft Office add-in: You can use Grammarly plugin in Microsoft office also, as they have designed a plugin for office through which you can easily frame a proper sentence in Microsoft word.
256-bit AES and SSL/TLS encryption: This ensures that your data is safe and no third party can access your data.
GDPR and Privacy-Shield compliant: Grammarly complies with GDPR and EU-Us/ Swiss -Us Privacy Shield framework.
These are some of the amazing and absolutely free services. Do you want to avail of these services right now?  Click below for free subscription
Requirements for subscription: A genuine email address that's all 🙂
---
Now for premium Grammarly services.
NOTE: Premium services consist of all the things which I've mentioned above in free services.
Inconsistent writing style: Genre- specific style writings ensure that every sentence written will match audience expectation.
Unclear sentence structure: Get rid of ambiguous phrasing.
Overused words: Get an alternative solution for the words which frequently appear in your text.
Ineffective vocabulary: Avoid bland (boring)words.
Hedging language: Eliminate unconscious hedging and needles qualifiers. (Didn't get? Let me help you with an example) Hedging sentence: I think we should be able to solve this issue for you.
Confident sentence: We can solve this issue for you.
Impoliteness: Alternate suggestions for hurtful or harsh writing.
Insensitive language: Chooses the word which is respectful and not inappropriate.
Inappropriate tone: Write with professionalism even you're in a hurry.
Plagiarism: This ensures that your work is fresh and original. (Applicable for bloggers.)
These were all the features of premium Grammarly services. You can apply for premium service here.
---
Now Let's check business plan services below, does it offer more interesting services?
Business plan Grammarly extension

The business plan is basically for a team or a group that wants to use Grammarly in a company where selected users can access it. This plan consists of all the things I've mentioned above in premium services.
Business services of Grammarly extension are mostly the same as the above premium plan of Grammarly. But the Business plan provides Powerful team management tools.
The power management tools consist of Admin panel, Centralized billing, Team usage statistics, and Priority email support.
Lets elaborate it below: –
Admin panel of Grammarly: Easily can add or remove users to access Grammarly.
Centralized billing: Easily manages payment and other billing details in a snap.
Team usage statistics: It will monitor your usage and engagement trends across your team.
Priority email support: Avoid the queue for individual subscribers.
These were all the features of the Business plan of Grammarly extension.
---
Now Let's get details on pricing for premium and Business plan.
Price for Premium plan of Grammarly 
The premium Grammarly plan with approximately all features is priced at $ 11.66 per month if billed annually.
If you go for a quarterly plan: You need to pay  $ 19.98
If you go for a monthly plan: you need to pay $ 29.95
---
Price for the Business plan of Grammarly 
The business Grammarly plan is available for $15 per month if billed annually.
If you go for a monthly plan: you need to pay $25 per member.

---
Availability of Grammarly 
Grammarly extension is well updated with today's technology and devices. It is available for the Windows Operating system, Android operating system, Microsoft Office, Browsers like Google Chrome, Safari, Mozilla Firefox, and Internet explorer.
For browsers, you need to add a Grammarly extension, after adding the Grammarly extension you can use it on any page
---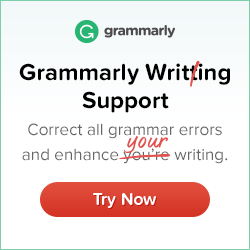 How to install Grammarly. For Windows 
For installing Grammarly on Windows operating system you need to download the official setup file available on the official website.
Steps :
Visit the official website.
On the right side, you'll see login click on it.
You'll find 2 options either log in with Facebook or email.
4. If you want to create a new account, below you'll find to create a new account.
5. Once you log in, you'll be headed to the main page where you can find many options available.
6. Click on apps and search Grammarly for windows.
7. Once you find it click on install. (A 45 megabit setup file will be downloaded)
8. When setup is downloaded completely, install it.
9. It will ask for a sign-up process, sign up with your email ID and you are good to go.
This is how you install the application for windows operating system.
---
Install Grammarly on Android
Steps :
Open Play Store on your device
Search for the application Grammarly keyboard
size for the software will be around 85 MegaByte.
Click on Install
Once installed open the app and it will ask you to add a keyboard.
Click on Grammarly
You can also customize settings like look and feel, dictionary,
That's it
---
How to Install Grammarly plugin for Microsoft office 
Steps
Visit the official website.

 Log in with your email id

Click on apps and search, Grammarly for Microsoft Office.

Click on install

A 9.5 Megabyte setup will be downloaded
6. Once the download is completed install it.
7. While installing, you'll find two options to enable or disable. Select it as per your preference.
8. That's it you've successfully installed add-in for Office.
9. To verify click on word or outlook, open a blank page and on Home tab, you'll find the logo of the application.
10. Click on Grammarly and login with your account.
These are the complete steps on how to install this plugin on Microsoft office.
Installation for Browsers. 
As I've mentioned earlier that following browsers like chrome, internet explorer, safari, Mozilla support Grammarly. Only you need to install an extension. As an example, I'll show you how to install free Grammarly extension on Google Chrome.
Steps for installing the extension on google chrome. 
Visit the official website.

 Log in with your email id

Click on apps and search, Grammarly for chrome.

Click on install
Select add to chrome.

The extension will install automatically after it's downloaded.

Click on the icon on and log in with your account.
This is how you install the extension on Google chrome.
---
Pros and cons
Pros:
It is free for a lifetime with limited features.
Easy to install
Available for mostly used Operating systems and browsers.
Quick at detecting grammatical errors.
Uses Artificial Intelligence
Cons:  
Slightly costly
Only Email support is available.
---
Conclusion 
Grammarly is the best application or we may call it a service that helps us to improve our English and also corrects our mistakes while writing. It is very quick in detecting errors or mistakes, Also it's built-in A.I helps to make sentence even better.
In fact, This post was also optimized and corrected with the help of it.
And at last, you definitely need to try this extension once it will provide you with a great experience.
---
That's all for now, these were all the details on Grammarly extension, from price to features and installation.
If you found this post helpful do share it. Anything missing ? do comment below.
And Subscribe BlogsBarrel by allowing desktop notifications.
Also, read articles